About
Ebauche is the moniker for Alex Leonard, an Irish electronic music producer based in Berlin. He is known for creating a wide array of textured sounds, from serene ambient to chaotic, densely-layered, experimental electronic music.
His recent album, Mutable, was selected as one of the top 10 albums of 2018 by A Closer Listen, and also picked as one of Headphone Commute's albums of the year.
His latest album, Formic Syntax, will be released in April 2019.
Bio
Following on from classical vocal and piano training in the 90s, Alex started experimenting with electronic music in the early 00s, and, having fallen in love with the flexibility and potential creativity presented by the medium, trained for two years in Sound Engineering and Music Technology in the Sound Training Centre in Dublin, Ireland.
Alex quickly became embedded in the burgeoning underground Irish electronic scene, working extensively with Invisible Agent Records and The Alphabet Set, both of whom provided a voice to the alternative sounds being experimented with at the time.
Throughout the 00s, Alex played a wide array of shows and festivals, often supporting heavyweights in the international electronic music scene, including performers like Biosphere, Keith Fullerton-Whitman, Frog Pocket, and Lakker.
In 2005 he released his first full-length album, Incomplete Watch Movement on The Alphabet Set. The album was featured by John Kelly on The Mystery Train - one of Ireland's most respected radio shows.
In this time he also started composing music for film, working on a wide array of live action and animated short films, before composing his first full-length feature, Five Day Shelter, in 2009.
Since 2010 Alex has travelled extensively, spending time in Cambodia, Northern Ireland, Poland and Germany (where he is currently settled). In the early 2010s he took some time out of music production and played with a number of live-bands in Cambodia. Meanwhile he fostered a growing a fascination for field-recordings, inspired by the unique soundscapes of the sub-tropical lands he was surrounded by. Field recordings have become an underpinning factor in his output since then. Whether heavily effected or presented bare, Alex has found a beautiful balance between etheral or alien electronics, and grounded, natural sounds.
Since 2015 Alex has produced three full-length albums, including his first vinyl pressings, which have garnered wide praise. He has played a number of music festivals alongside notables such as Rafael Anton Irisarri, Christoph Berg, Greg Haines, and Grzegorz Bojanek. He continues to test the boundaries between ambience and chaos.
In addition to producing his own music, Alex has worked as a mastering engineer through his Supple 9 studio/label, working with artists such as Eomac, Lair, and Erik Levander.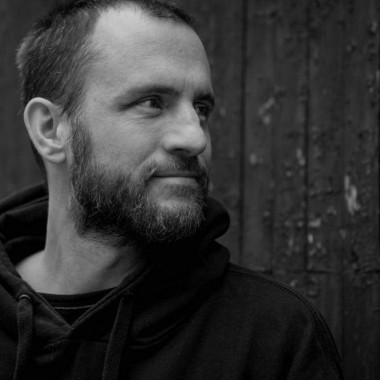 Selected Reviews
... you can feel the amount of love and attention that's been poured into the grooves. The gradual shifts in the compositions have a transforming effect on the listener: you start off in one place and end up somewhere else altogether.
slow sprawling ambient textures, spacious in a cosmic subconscious, soft and organic, dark and sublime
This is an album I've been glad to listen to many times over. It just gets better the more familiar you become with it. Adrift is a work you must hear.
...stunning slow-building swell with a glittering, cascading chord progression that rises from darkness into light, evoking some kind of ecstatic revelation
Where does the name come from?
"Ebauche" comes from a French word meaning "to rough hew, sketch", and is also a term in horology (watch making), meaning "an incomplete watch movement consisting of plates, bridges, wheels, and barrels". This name ties to Ebauche's musical output, which frequently consists of ambient compositions which play on the subconscious at variants of 60 bpm to calm and relax the listener. Similarly "rough hew, sketch" hints at Ebauche's darker electronic side: tough mangled beats competing with layers of noise, distortion, and subtle melodies.