Live
Known for for creating highly unique live performances, often with one-time or unreleased material, Ebauche has performed in multiple countries over the past 20 years, alongside notables such as Rafael Anton Irisarri, Biosphere, Lakker, Keith Fullerton-Whitman, Julianna Barwick, and many more.
For bookings please visit the contact page.
Upcoming
No upcoming shows, please check back soon.
Photos from Live & A/V Shows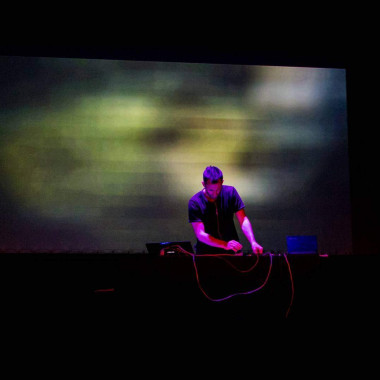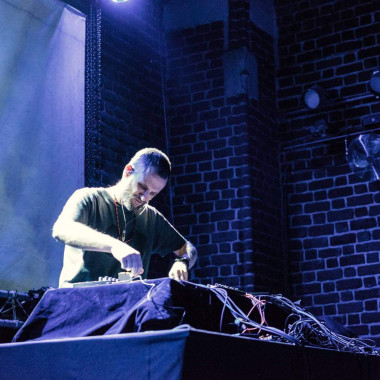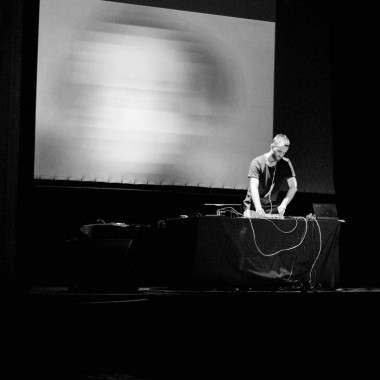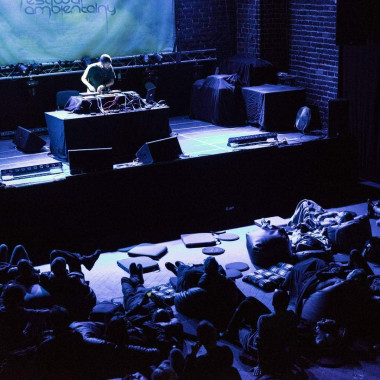 Selected Past Performances
01 Jun 2019 >> Open Ear Festival, Cork, IE

with: Radie Peat, Jennifer Walshe, Static, T-Woc, and many more

02 Dec 2016 >> Festiwal Ambientaly, Wroclaw, PL

with: Rafael Anton Irisarri, Christoph Berg, Juliannna Barwick, Pleq, Greg Haines, Masayoshi Fujita, Grezgorz Bojanek and more

10 Jul 2015 >> Ambient Festival, Gorlice, PL

with: Harald Grosskopf, Pieter Nooten, Aquavoice, Grzegorz Bojanek, and more

22 Feb 2014 >> Swagger, Phnom Penh, KH

with: Phatt Controller, Warren Daly, Chris Bradbury

31 Jul 2011 >> Jigs & Rigs, Rathlin Island, NI

with: Lakker, Herv, Acroplane, 2BiT, Meljoann, Niamh DeBarra, Ilex, and more

02 Aug 2009 >> Jigs & Rigs, Rathlin Island, NI

with: Sunken Foal, Herv, Love Rhino, and more

03 Nov 2007 >> The Session, Catalyst Arts Centre, Belfast, NI

with: Eomac, Prince Kong, A-Force

28 Oct 2007 >> Lazybird/Alphabet Set, Anseo, Dublin, IE

with: Fringe, Cignol, Ed Devane, Thalamus

13 Jul 2007 >> Mantua Festival, Roscommon, IE

with: Frog Pocket, Ambulance, Prince Kong, Bluefood and more

24 Jun 2006 >> Electric Fix, Boom Boom Room, Dublin, IE

with: Lakker, Some Cars are Faster than Others, The Rhubarb Collective

30 Oct 2005 >> DUMB Weekender, Ice Bar, Dublin, IE

with: Ikeaboy, Chimera, T-Woc, Deviant, Thalamus, Warren Daly

15 Sep 2005 >> The Cellar, Dublin, IE

with: Hrvatski, Herv, T-Woc

11 Jun 2005 >> Alphabet Set, Ice Bar, Dublin

with: Filaria, Ambulance, Thalamus

30 Jul 2004 >> Project Arts, Project Arts Centre, Dublin, IE

with: Biosphere, Richard Chartier

22 Aug 2004 >> Mor Festival, Charleville Castle, Tullamore, IE

with: Philip Jeck, Digitonal, Lakker, Candie Hank, Thalamus